Astrology and Genetics
When you look at and compare the Birth Charts of parents with those of their children, you view genetics at work because you see very clearly which characteristics have been inherited from which parent (or Grandparent). For example, a parent's Rising Sign may be the same as their child's Sun Sign or the parent's Sun Sign may be the same as the child's Moon Sign and so on. Astrological stuff is passed on. Of that there is no doubt.
Order the Ancestor Personality Horoscope to discover a little about the character of an ancestor who has always interested or intrigued you. Or indeed for any relative who passed on before you got the chance to get to know them.
Hand-Bound and Beautifully Presented
The 14 page hand-bound Ancestor Personality Horoscope costs £28 including free UK postage and will arrive beautifully presented within 7 working days. Worldwide delivery available.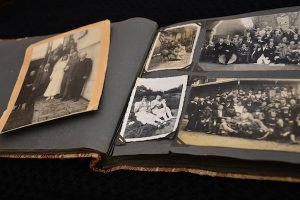 What were they like?
The Ancestor Personality Horoscope will tell you in an instant! If you can track down their time, date and place of birth, just fill in the details on the order form. We'll be delighted to send it to you so you can meet your ancestor. How wonderful would that be?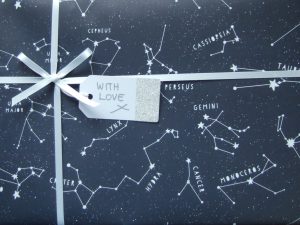 Have it gorgeously gift-wrapped too!
AstroSense offers a full gift wrapping service where we can wrap your gift to give it that extra special touch.
We use high quality wrapping paper and ribbon plus a gift tag for your message.